Welcome to Lodging at the Hart-Scott. A new Classic on Keuka Lake and an amazing getaway destination for large groups.
Experience lodging in our beautiful historical home built circa 1894 which has been recently renovated and redecorated true to the period. This large home, located centrally in the Finger Lakes Region, will be the perfect place to enjoy the abundance of beauty, culture and activities unique to this area.
Just a short distance from Penn Yan, there are many restaurant choices for breakfast, lunch, and dinner. If you prefer a morning with home cooking, Lodging at the Hart-Scott has a fully equipped, updated gourmet kitchen with all the crucial appliances and a center island where it all happens. We even have an additional second story kitchen perfect for extended stays or larger groups. 
Some of our best amenities include a large outdoor space with wooded trails & a camp fire area. There is also a level shale beach waterfront area with a new dock (2021) perfect for swimming and kayaking. Check out all our amenities on our About Us Page.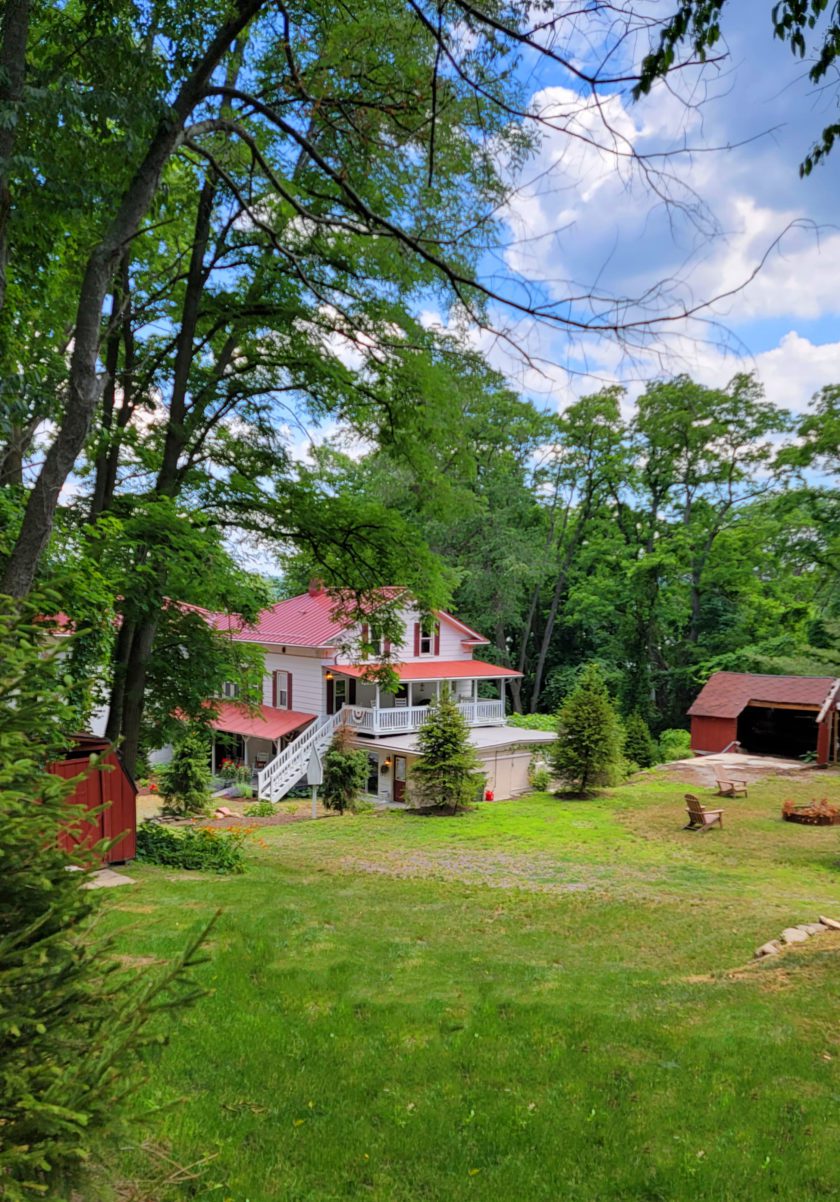 Spacious Setting
Our outdoor area is the best setting for a multitude of occasions. Take a stroll on the wooded walking paths, or relax on one of the many porches or patios and enjoy the view of Keuka Lake and the gardens. In the evening, enjoy the warmth of a campfire while star gazing.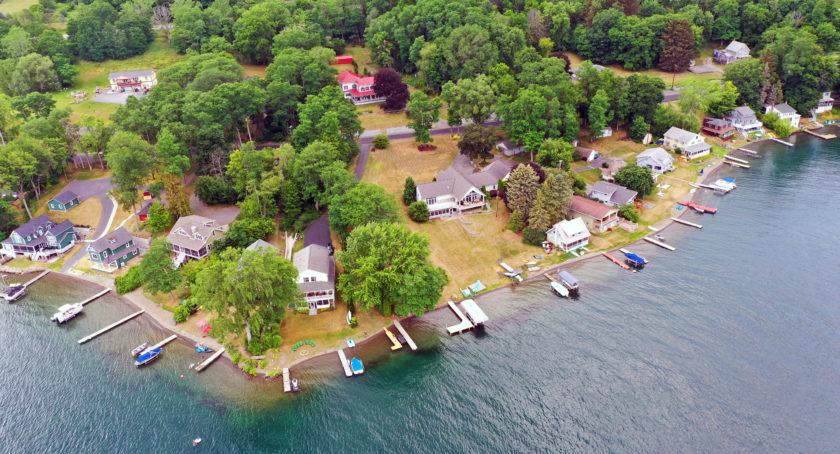 Keuka Lake Waterfront Access
Enjoy your days swimming, kayaking, fishing and boating from the level shale 21 ft. shoreline. Waterfront access is a short walk from the main house. Equipped with a new dock (2021) and kayaks.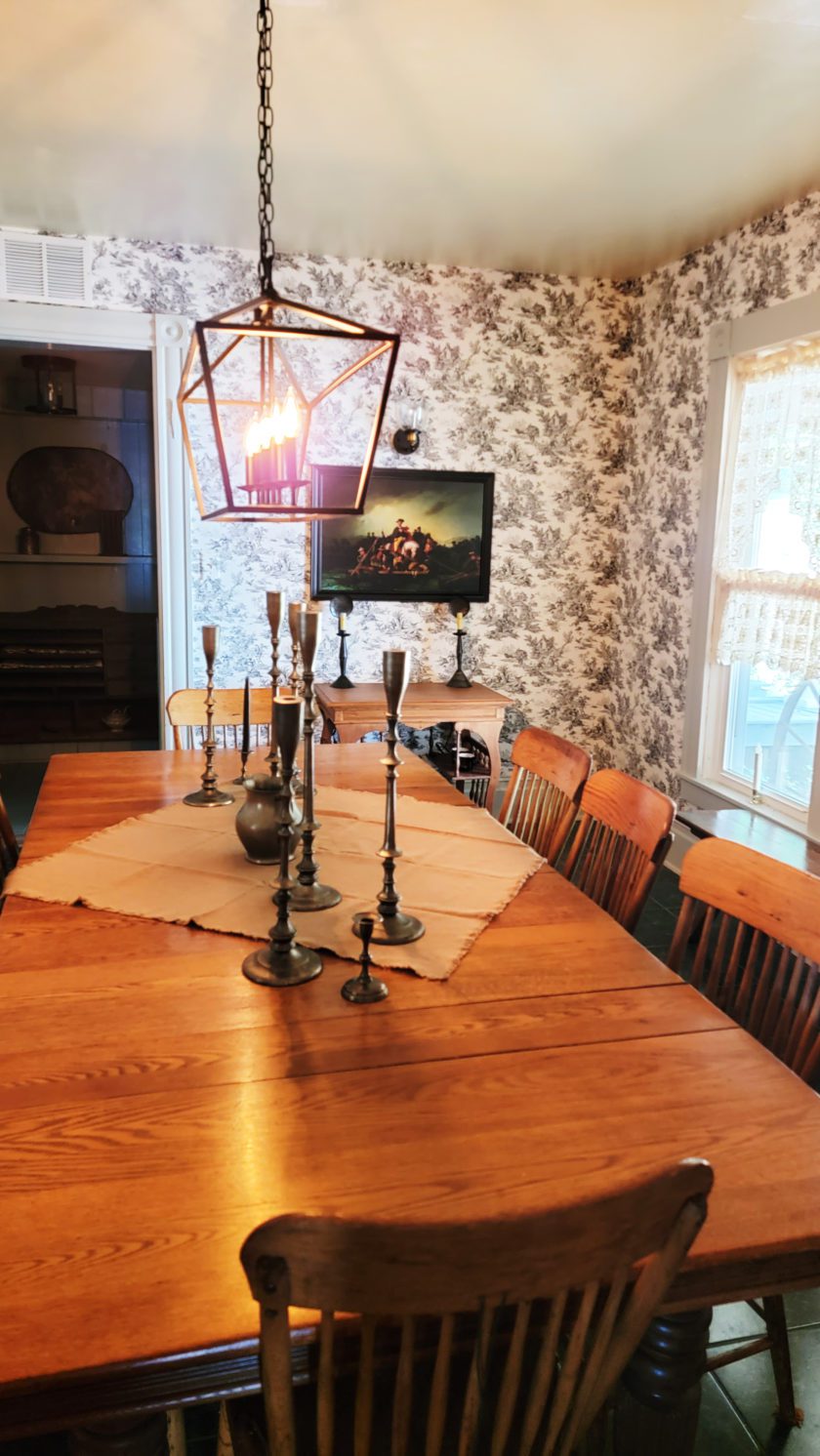 Great Gathering Areas
The fully equipped and updated kitchen has a center island perfect for entertaining and creating gourmet meals. The farmhouse style dining room has seating for all guests to gather.
A Historical Home with a Modern Sensibility
01.
Restaurants & Retail
We're located just 6 minutes away from Penn Yan, the largest village on Keuka Lake. With over 50 restaurants, major grocery stores and locally owned & sourced farm stands, the bounty of the area will be readily available. Shopping in the area provides a unique experience with many local artists, small family-owned businesses and historical sights.
02.
Wineries, Breweries & Distilleries
Keuka Lake is home to over 30 wineries, breweries, and distilleries. Explore one of the area's oldest industries and enjoy sampling world-class wines from our region. Breweries provide great places to cool off in the warm summer season and to hear live, local music year around.
03.
Culture & History
Keuka College, just 3 minutes to the south, hosts many events such as concerts and conference services throughout the year. If you are interested in learning about the local heritage in the region, be sure to visit The Glenn H. Curtiss Museum, The Finger Lakes Boating Museum, and the Yates County History Center. These are all located within minutes of our historical Hart-Scott home.
04.
The Great Outdoors
With beachfront access to Keuka Lake, the lake is yours to jump of the dock & swim, take a paddle in the kayaks or just relax on the beach. Keuka State Park, and Keuka Lake Outlet, are just two of many areas for hiking, biking, and horseback riding in the summer months. In the winter, cross country skiing, downhill skiing, and ice fishing may be your activity of choice.